About Naxos
Naxos lies in the centre of Cyclades islands in the heart of the Aegean Sea and is the largest and most fertile of all Cyclades islands. Naxos island expands in an area of approximately 430 square km and has a population of about 18.500, most of which are involved with cattle-breeding, agriculture and, in the last 20 years, with tourism.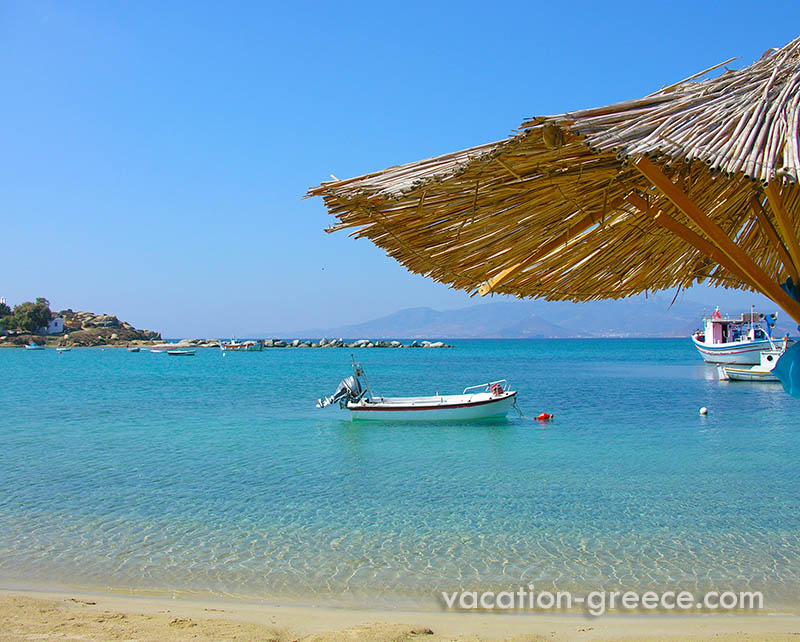 Travelers will find a great variety of Naxos hotels, apartments and studios, however, there are only a few villas in Naxos for rent.
Unlike the other islands in Cyclades, the landscape of Naxos does not resemble the typical Cycladic landscape. Naxos is a mountainous island with its highest peak of Mount Zas at approximately 1006 metres and a fertile soil that has enabled the locals to live in the countryside, creating many picturesque and self sufficient villages. Travelling around the island and really getting to know the inland of Naxos is necessary in order to get a full picture of what the island has to offer. The island's morphology is such, that most beaches are unique, making Naxos an ideal holiday resort for everyone.
The landscape of Naxos is truly unique in the sense that it may get from rocky and barren to green. Its coastline lies along 150 kilometres including marvellous beaches with turquoise green waters, exquisite bays and sandy, pebbled or rocky surroundings. Its high mountains and countless hills form fertile valleys in between.
It is the inland landscape that has helped the inhabitants of Naxos target in agriculture and farming, resulting in the financial self-sufficiency of the island. Fishing was only a small part of Naxos's economy. Springs with fresh water of excellent quality have contributed significantly in achieving this target easily, making Naxos an important harbour of exporting goods to all Cycladic islands.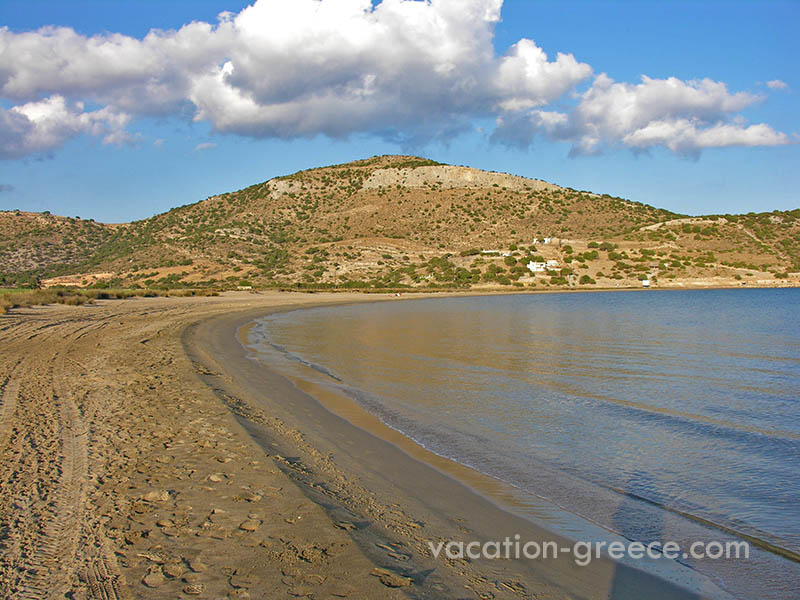 Tourism has become a source of income for the locals only lately, rising significantly only after 1998, however, even nowadays, the majority of the Naxians is still occupied with agriculture and cattle breeding, with tourism being only a part of their income. This is mainly why the island has retained most of its traditional character and customs, blending the past with today in a unique way. The fact that Naxos has many mountainous villages that haven't yet been abandoned by the locals adds greatly to the maintenance of its traditional lifestyle.
Naxos is the place to visit if you are looking for variety in your holidays. Although lively enough, Naxos is definitely not suitable for those seeking for wild nights in pubs and clubs, which is why it gathers young people but it is, and will always be, a preferred destination for families, sports addicts and nature lovers.