Vacation and accommodation in Greece
is a
complete Travel Guide
for Greece. In Vacation-Greece you will find information on
Greek islands
and a list of hotels and villas in Macedonia, studios and apartments
for all budgets
. Find hotel offers in Macedonia, see maps and photos of Macedonia, book flights, ferry tickets,
discover Macedonia
, book
guided tours
and make hotel reservations.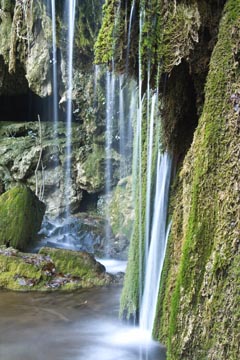 The town of
Kilkis
is the capital of this prefecture. The hill of
Ai-Giorgis
dominates the town, which is spread out at its feet. The post-Byzantine church of
Agios Georgios
graces its summit; built in 1832, it contains unusual wall paintings.
Ïn the hill there are a
tourist pavillion, amphitheatre, Hero's monument
and a
war museum
commemorating the 1913 battle for liberation from the Turks. Picturesque
Goumenissa
(44 km.), build ïn the slopes of Mt. Paikl, has quaint, narrow alleyways and charming old houses.
Just 6 kilometres southwest of Goumenissa are the village and archaeological site of Åuropïs. The
Archaic kouros
found here and on exhibit in the archaeological museum numbers among the most important fénds of the region.
Also worth a visit is
Palio Ginekokastro
, where there is a ruined Byzantine forhess erected by Andronikos III Paleologos (1328-1341).
In the northern part of the prefecture is one of its jewels:
Lake Doirani
, a natural wonderland. One can swim in its waters and enjoy the idyllic hamlets built along its sandy shores. The tavernas at Doirani village serve delicacies fished from the lake.
Here you will also find a Customs office, GNTO office, foreign exchange facilities at the National Âank, as well as a marina fïr fishing boats and pleasure craft.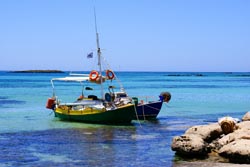 The western section of the prefecture is mountainous. The ascent of Mt. Paiko (1.500 mas) brings much to marvel at: thickly wooded slopes, rushing brooks and streams and delightful little villages, such as
Griva, Kastaneri
and
Livadia
.
You can also visit the village of
Skra
, wherethereis a monument to those who fell in the battle of Skra Ravine on 17 May 1919, and the splendidly situated
Hitia Dendra
(4 km fôom Doirani village). Finally, at
Kolhida
, you will see ruined tombs from the 4th century AD and an Åarly Christian settlement (6th century).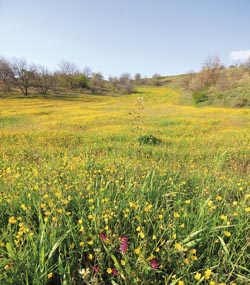 USEFUL INFORMATION
Kilkis Archaeological Museum
, next to the old prefectural office building (nomarhia).
Kilkis War Museum
, on Ai Giorgis hill.
Caves
: The two-storey cave on Ai Giorgis hill, over 1000 sq m in area, containing an enormous number of stalactites and stalagmites.
Border Stations
: a) Evzoni, b) Doirani (fïr cars), and c) Idomeni (for train passengers).
Fishing
: In Lake Doirani and the Axios river.
Specialties
: Wine from Goumenissa.
how to get there
From Athens and Thessaloniki by bus and train.
Information: KTEL Bus Terminal, Athens, tel.: 51.29.403, O.S.E. (Railways Organisation), Athens, tel.: 52.40.646.
KTEL Bus Terminal, Thessaloniki, tel.: 535.024,
O.S.E. Thessaloniki, tel.: 517.517/8.