Keros island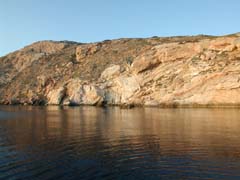 About Keros
general information
Keros belongs to the Cyclades islands cluster and the Small Cyclades group
Area: 15 square km
Keros is uninhabited
Access via private or hired boat only
Nearest Cycladic islands are Antikeros, Schinoussa, Heraklia, Koufonissi and Naxos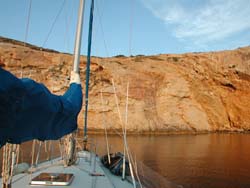 Although uninhabited, Keros has a rich historical past that reached its peak around 2500 BC, according to the archaeological find that have been brought to light around 2007.
Among these find are
small statues (figurines) and various vessels
. Most finds are made of clay and marble.
The exact role of Keros in the ancient history is yet to be revealed. However, the traces found there clearly show that the island's background was definitely rich.