Epirus is famous worldwide as a holiday resort for nature lovers and for all seasons, thus
accommodation units in Epirus
are ideal for both summer and winter holidays. Having many tourists from all Greece and Europe coming to Epirus each year, many hotels, apartments and villas have been built to accommodate them.
Epirus is considered by many as the most enchanting district in Greece with wild nature, lush forests, rivers, lakes, high peaked mountains, traditional villages, lively towns and friendly people.
Although quite far from Athens, Epirus is still one of the most favourite destinations for Greeks.
Although being touristically developped with many travellers visiting each year, Epirus has retained its authenticity in many areas. Traditional hotels, bungalows, apartments and villas with all modern comforts have been built recently and older units have been renovated to suit a modern traveler's demands.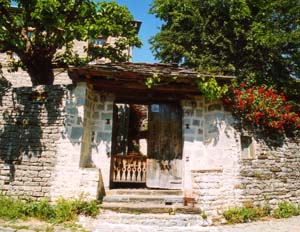 Among the mostly visited places in Epirus District are:
In Arta prefecture:
The town of Arta with its famous stone bridge
Amfilohia
In Ioannina prefecture:
The town of Ioannina with its famous lake Pamvotis
Konitsa
Metsovo
Dodoni
Zagorochoria
In Preveza prefecture:
The town of Preveza
Syvota
Igoumenitsa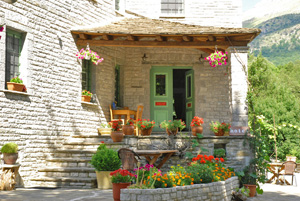 The distinct traditional architecture, the majestic nature, the green forests and its wild beauty, along with its rich historical background dated back to antiquity, make Epirus an ideal holiday area for those who can appreciate all it has to offer.
Kayaking, rafting, para pente, climbing, walking, sailing, swimming and mountain biking are only some of the activities one may enroll in.
In this Epirus hotels directory, information will be increasing every year with top quality accommodations for their price.