Find hotels in Greece
and explore the
Greek islands
. Book online your rooms, apartments, studios and villas
for all budgets
. Plan a cheap holiday in Greece in just 3 steps.

This is perhaps the most popular yet diverse accommodation type in Greece and is often characterized the wrong way.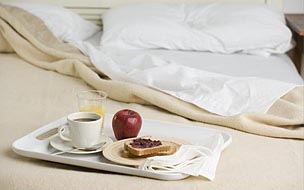 Rooms in Greece
include a wide range of accommodations, starting from the very basic rooms to let to high end luxurious rooms with amenities a king would wish for. They can be found with various names and are often described as follows:
Standard rooms
Superior rooms
Deluxe rooms
Luxury rooms
Suites
In their very basic form, rooms contain a small but private WC/shower room and a small room that fits one or more beds, according to the room's occupancy. The beds can sometimes be extra folded beds, but this is usually clearly specified by the accommodation owner. Unlike
studios and apartments
, rooms do not have kitchen or kitchenette facilities. They may, however, include one or two hotplates, a coffee maker and an electric kettle.
Rooms to let
may or may not provide breakfast, so please ask before you book. In the traditional
bed and breakfast
it is usually a basic continental and it is served from 8:00 to 10:00. If no breakfast offered, it is best to find nice café nearby that do serve breakfast from quite early in the morning. It will save you a great deal of time and effort.
In room furniture may also vary from standard wooden beds and chairs to modern, traditional or even antique furniture. It all comes down to how much the customer is willing to spend.
In general, rooms may seem like a
cheap alternative
to
hotels
and they usually are. In certain cases, these units are so charming and their owners so friendly that they tend to have regular customers for many years. In Greece, rooms are usually family owned so the connection between the owner and the tenant is quite personal, which is why many tourists prefer them to larger and more impersonal hotels.
[an error occurred while processing this directive]