Vacation and accommodation in Greece
is a
complete Travel Guide
for Greece. In Vacation-Greece you will find information on
Greek islands
and a list of hotels and villas in Peloponnese, studios and apartments
for all budgets
. Find hotel offers in Peloponnese, see maps and photos of Peloponnese, book flights, ferry tickets,
discover Peloponnese
, book
guided tours
and make hotel reservations.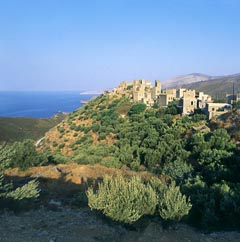 Peloponnese (Peloponnesus/Peloponnisos) occupies the southernmost part of Greece, covering 21,500 square km approximately and having a population of more than 1,300,000 residents.
The whole geographic region is a monument of nature itself, encompassing in its boundaries countless sites of unrivalled beauty and places indissolubly connected with some of the gold pages of Greek history and mythology.
High, wild mountains such as Olympus, home of the Greek Dodecatheon, Taygetos (Taygetus) and Parnonas, all famed for their ecosystems and their hiking paths, verdant valleys and dense forests, rivers and magnificent gulfs, sacred caves and fabulous beaches promise an abundance of choices and activities.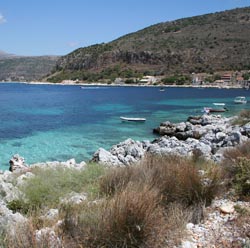 Impressive small mountainous villages of remarkable architecture and delightful costal resorts, captivating sites such as Monemvasia and the medieval Mystras, the imposing monasteries in Kalavryta (Kalavrita) and archaeological sites of immense historical importance such as Ancient Olympia, the cradle of the Olympic Games, Mycenae, Orhomenos, and Epidavros (Epidaurus).
Peloponnese is the home place of the hard-bitten Spartans and also the land that the flag of freedom was raised by fierce fighters, signalling the beginning of the Greek war of independence in 1821.
Peloponnese, combining splendid beaches and gorgeous mountainous landscape is a veritable paradise for nature-lovers, restless explorers, history-enthusiasts; for those that the term "holidays" means relaxation in idyllic places or entertaining in lively resorts.