Sporades islands
cluster consists of 4 main islands, Alonissos, Skiathos, Skopelos and Skyros and 20 islands and islets most of which are inhabited. It is mostly Alonissos, Skiathos and Skopelos that are touristically developped, while Skyros is still quite new to travelers.
A quick tour in the Sporades islands, Greece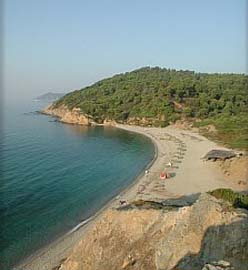 Sporades consist of four main islands, Skopelos, Skiathos, Alonissos and Skyros, that are grouped together near the Euboean Coast of the Aegean Sea. In fact, there are a lot of small islands and rocky outcroppings around the four main islands which number more than 700, of which only 9 are inhabited.
While the islands share a similar landscape with dense pine forests and fruit orchards, they all have their very own distinct personalities. All three islands have something to offer to the holiday maker, whether they are looking for night life, quiet beaches, water sports, mountain walks or just a hideaway from everything!
Why visit Sporades islands?
The place is ideal for nature lovers. In Skopelos island for example the trees literally reach the sea water and its forests are so thick that not even sunlight can penetrate.
Most beaches have a unique turquoise color due to the white sand or pebbles. Sea water is so clear one would think it is actually a swimming pool. Skopelos Skiathos and Alonissos Towns are mostly traditionally built. Skiathos island is also well known for its nightlife.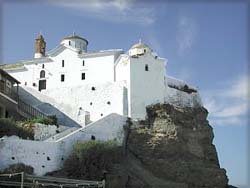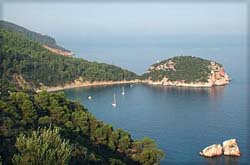 [an error occurred while processing this directive]