Hotels in Greece
and
Vacation in Greece
through a
complete Travel Guide
for Greece. Find information on
Greek islands
and a list of Greek hotels, studios,
holiday apartments
and villas
for all budgets
. Organise
guided tours
, buy ancient theatre and museum tickets (delivered to your home address) and make hotel reservations.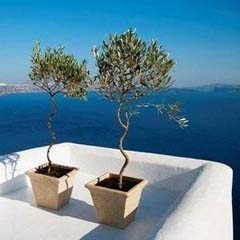 Greece has been a well known tourist destination for decades, gathering a great variety of people, from VIPs to backpackers from all over the world. The almost basic tourist industry infrastructure of many years ago has now changed to a well organized web of services in the accommodation, transfer and food sectors.
The wide variety of accommodation offers excellent choices for all budgets and tastes, starting form the basic bed and breakfast units to the
luxury spa hotels
and all inclusive resorts.
Some of the accommodation businesses are entirely family run. This usually involves small units with rooms, studios and
apartments
, offering excellent services and a clean and affordable place to stay, of, sometimes, high standards. Most of them speak English, not fluently but well enough to communicate with their clients.
When it comes to
family holidays
, one has to be very careful in selecting an area suitable for children, depending on their age.
Today's accommodation units may vary significantly in style; rooms can be basic in style (smaller rooms and bathrooms, shower with just a curtain, with simple wooden beds and generally standard furnishing with a small CRT TV and some plastic chairs) to high standard, luxurious or even artistic, mainly depending on the area and the condition of the accommodation. Price usually varies accordingly.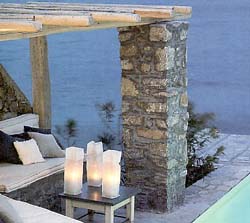 Parking can sometimes be an issue for visitors, especially during high season. Most hotels, especially island hotels, offer very few parking seats while the area is not so suitable for finding a parking place. Luckily enough, most municipalities have created very spacious parking areas, offered free of charge in most cases, partially solving the problem.
The mountainous geology of certain areas in Greece makes them challenging for people with physical difficulties. Some hotels may look attractive enough but they may be hard to reach for people with moving difficulties. What is most important,
most hotels in Greece
to not have access or rooms specially designed for people with mobility problems. Please clarify this before proceeding to a reservation.
Noise pollution can also cause issues in certain areas, mostly during high season when resorts are overcrowded. Busy villages and towns with a good nightlife tend to gather many people who simply want to have fun till the early morning hours. Make sure you are well informed before booking.
Hotel swimming pools can be heated or not; with fresh or salt water (please ask for more information when not specified). Swimming pools may also be smaller than expected as photos sometimes tend to be misleading (make sure you know the exact pool size).
Want to travel cheap and enjoy your holiday avoiding unnecessary costs? Please check our
Special Accommodation Offers
page and find the most suitable travel package for you.